Meet our New Development Director, Jen Luty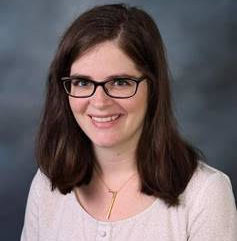 We are pleased to announce and welcome Jennifer Luty as Development Director. Jen will be responsible for developing and executing Northshire Day School's fundraising goals and strategy.
Jen comes to Northshire Day School excited to grow a strong development program. She has 10 years of experience in the admissions office at Hamden Hall Country Day School, where she also served on the Technology Committee and as Ski Club Mentor. Jen graduated from Burr and Burton Academy in 2006, earned a B.A. in English and a M.S. in Interactive Media
at Quinnipiac University, and continues to be a lifelong learner. She is currently working toward her Professional Fundraising Certificate through Boston University. Jen enjoys forming connections with parents, educators, and the local community. Jen lives with her family in Manchester.